Regular price
£165.00 GBP
Regular price
Sale price
£165.00 GBP
Unit price
per
Sale
Sold in packs of 24.

Upgraded valve springs are for those who want to replace their valve springs during a rebuild or are looking for greater valve control at higher rpm and boost levels. 
These valve springs have been specifically designed to work with your original valve train so the standard spring seat washer and the standard spring cap retainer should be used with these springs. No need for custom valve train hardware to make these work they are a direct drop in replacement. 
Street Performance Valve Springs
These springs have 30% more seat pressure than the stock versions and are ideal for anyone pushing more boost and higher RPM. These springs cover 9 out of 10 applications, we use them on our engine rebuilds even at lower power levels. They give a nice increase in valve spring without pushing towards the damaging higher spring rates. This is an ideal replacement for the 648 valve spring upgrade but also allows for a little extra cam lift should you ever decide to go that route. 

Race Performance Valve Springs
These springs are 75% over stock seat pressure. They will allow for a higher lift cam (but also work perfectly with the stock cam) whilst maintaining valve control at higher rpm. These springs are advised for race applications only (for vehicles that have had their cam shaft exhaust gear locked via welding or pin method). 
NB: choosing the correct spring for your application is very important, some very high strength aftermarket springs will put excessive wear on your valve train components. The OM606 is a flat tappet design and does not want a super strong spring which will increase wear and lead to damage to the lifters and
camshafts.
These springs have been manufactured in the UK to an extremely high standard and tested on all our engines. 
Share
View full details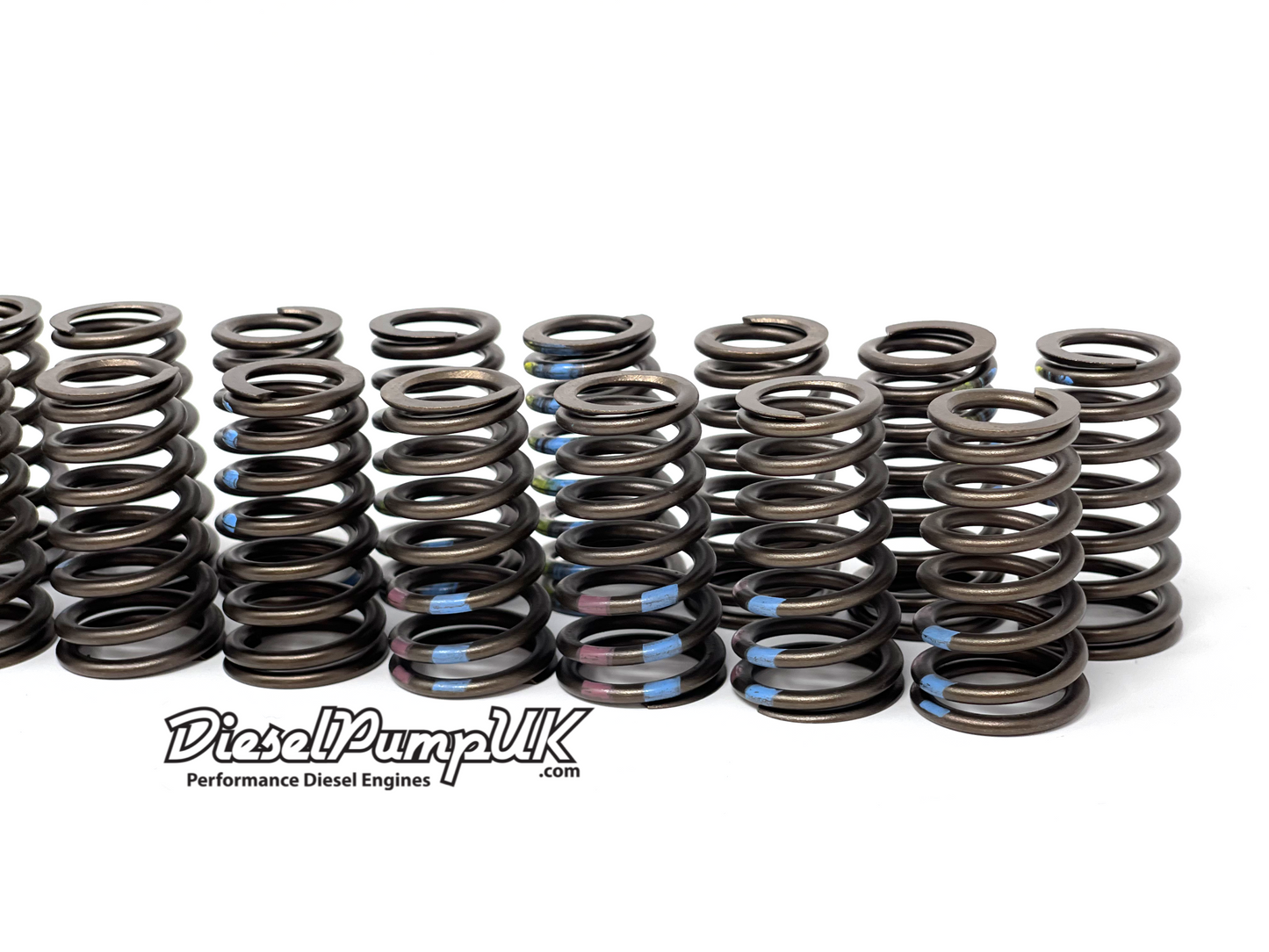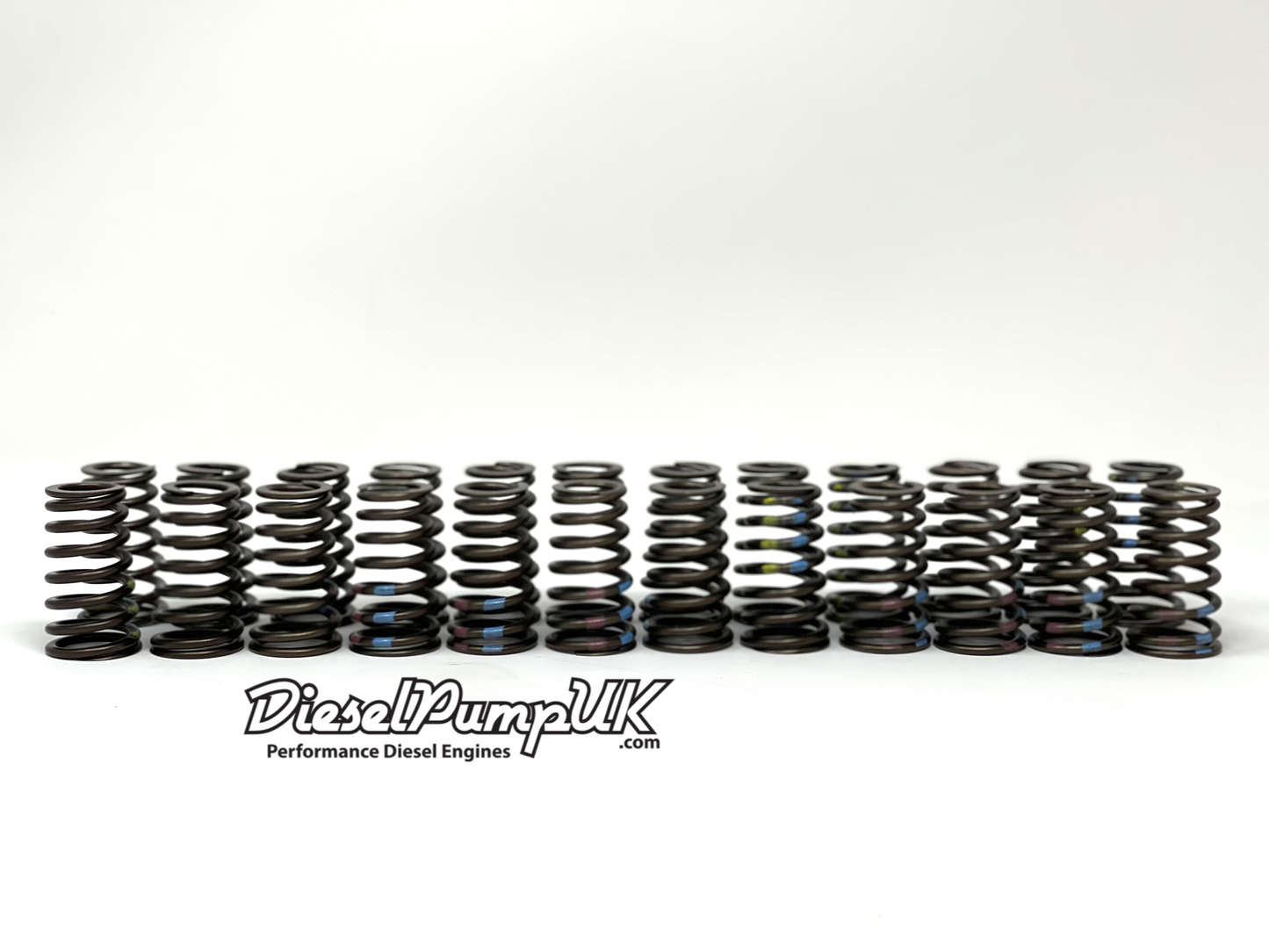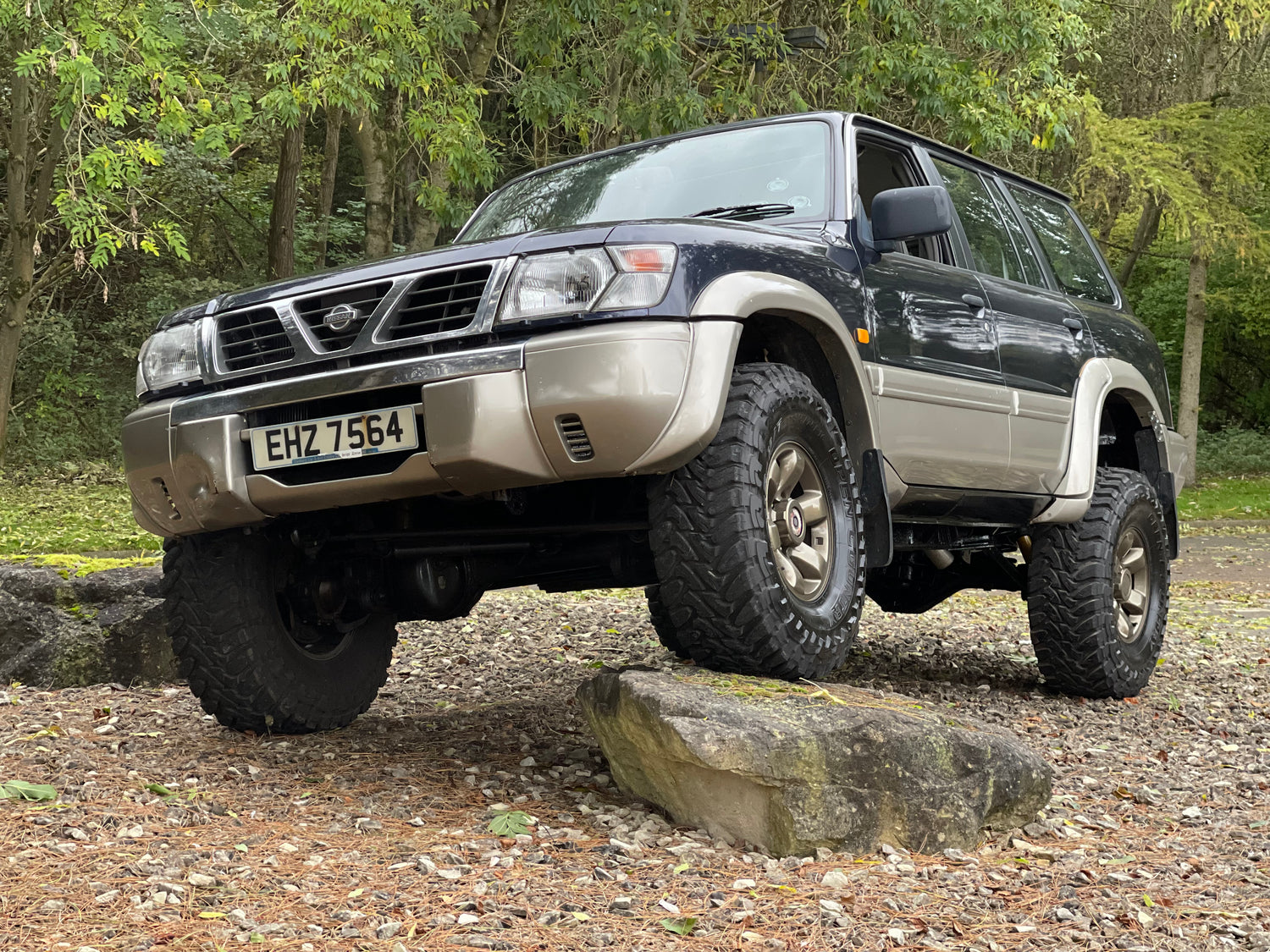 OM606 Nissan Patrol Giveaway.....
Why not add a T-Shirt to your order to gain entry to our competetion to win our very own custom build OM606 500bhp Nissan Patrol as seen on YouTube.....1 Shirt = 1 ticket
Big Boys Tee