Regular price
£650.00 GBP
Regular price
Sale price
£650.00 GBP
Unit price
per
Sale
This radiator kit will kit any Defender from 1985-2015 when fitted with the OM606 mounted in the 200tdi location. It was initially designed around a 200tdi base vehicle which uses the stumpy style transmission with our adapter kit and Land Rover engine mounts.
It utilises the more modern TD5 and PUMA radiator and intercooler which are readily available worldwide should you have any issues over roading and need to replace it.
With our kits we provide the Nissens radiator and intercooler which prove to give good cooling with up to 300bhp. Also with this package if you chose to upgrade in the future readily available TD5 and pump upgrades fit directly with our pipes, brackets and mountings.
The aluminium radiator brackets have a large provisional tab on each side which will allow the fitment of the oil cooler of your choice in the correct location in front of your radiator.
No cutting or modification to the vehicle is required to fit this kit, this is a bolt on system. 
This complete system fits under the standard Defender grill, no larger or air conditioned style grill is required to fit this kit.
Suitable for up to 300bhp setups as supplied in our crate kits.
Share
View full details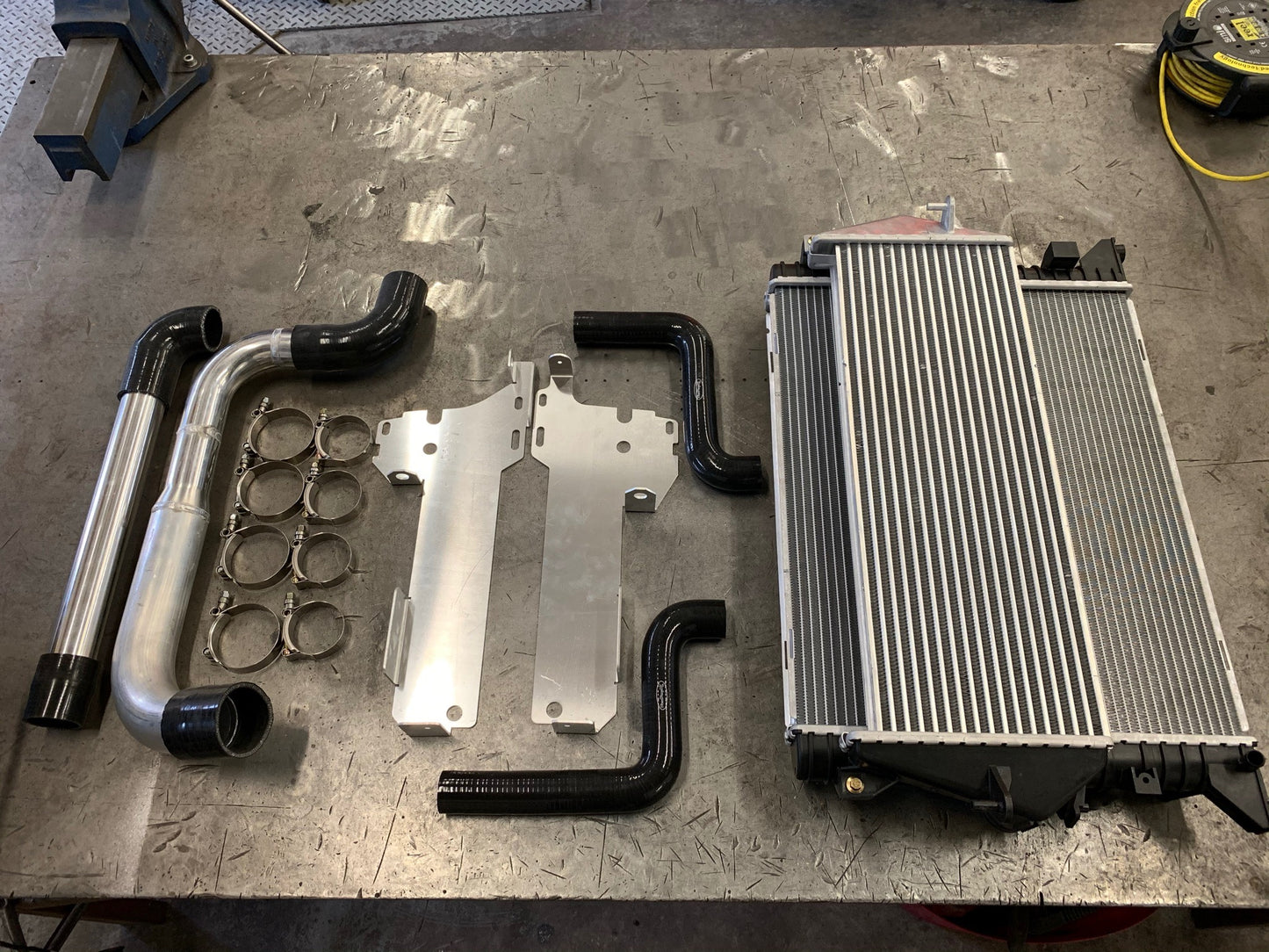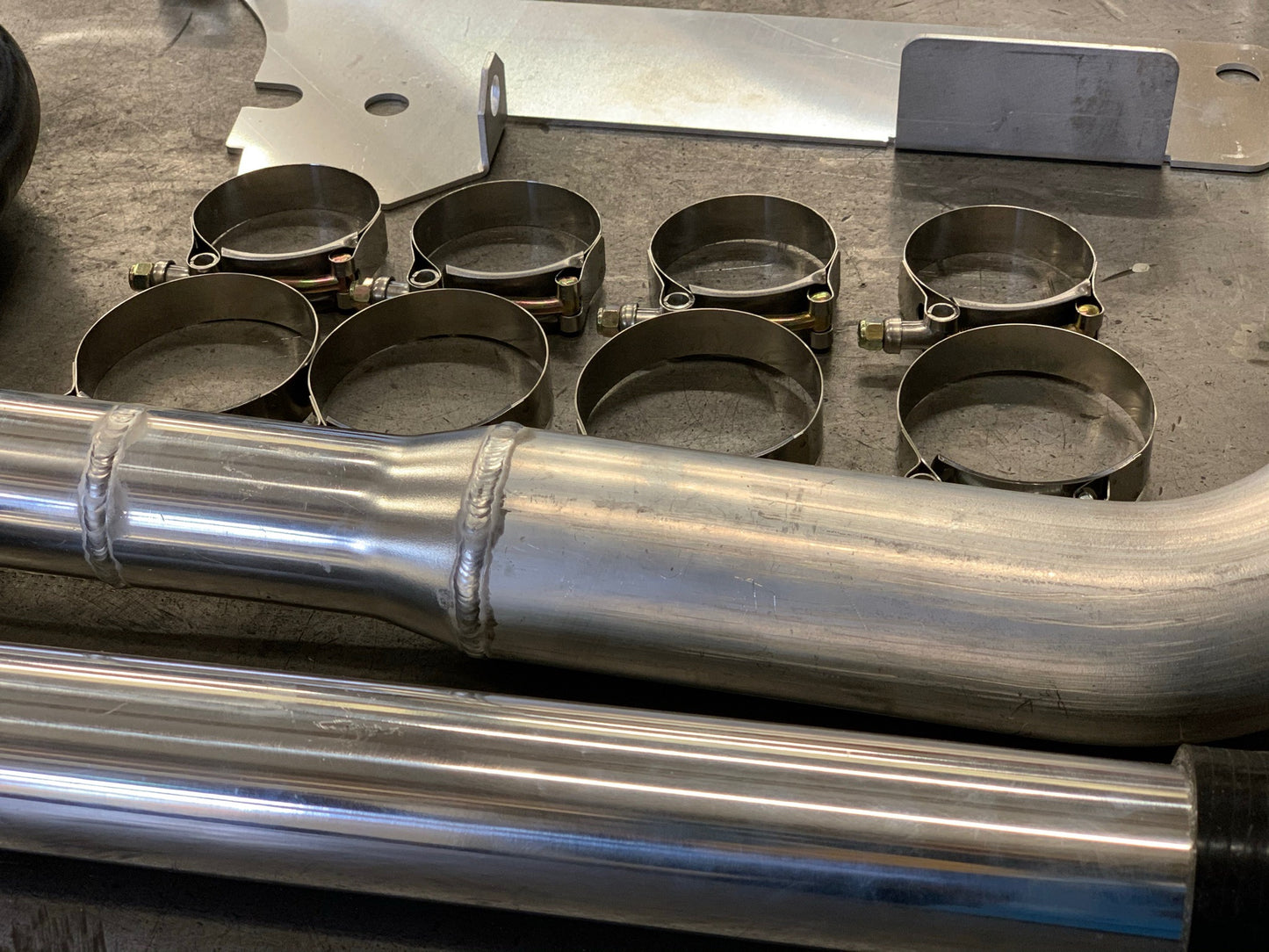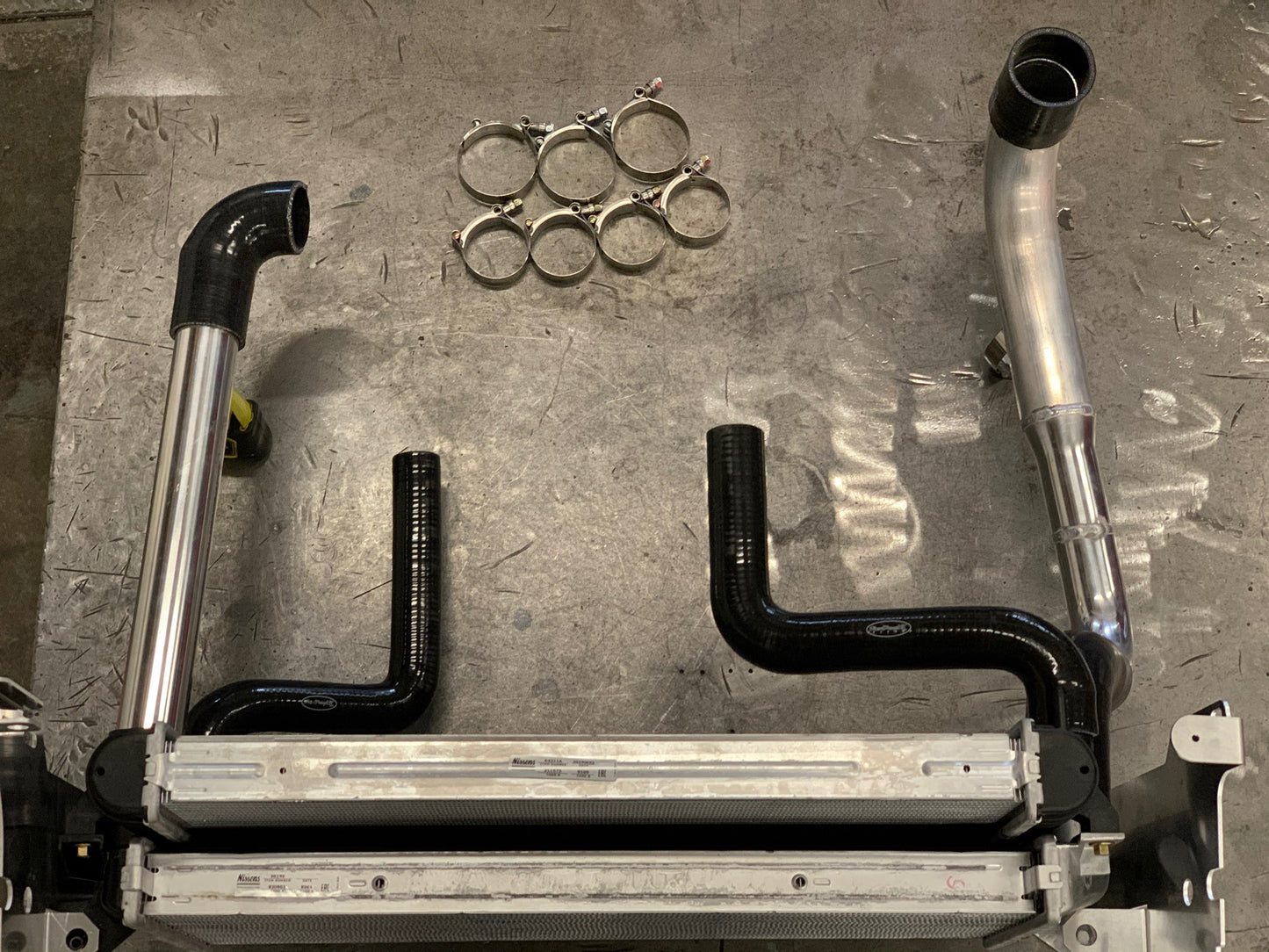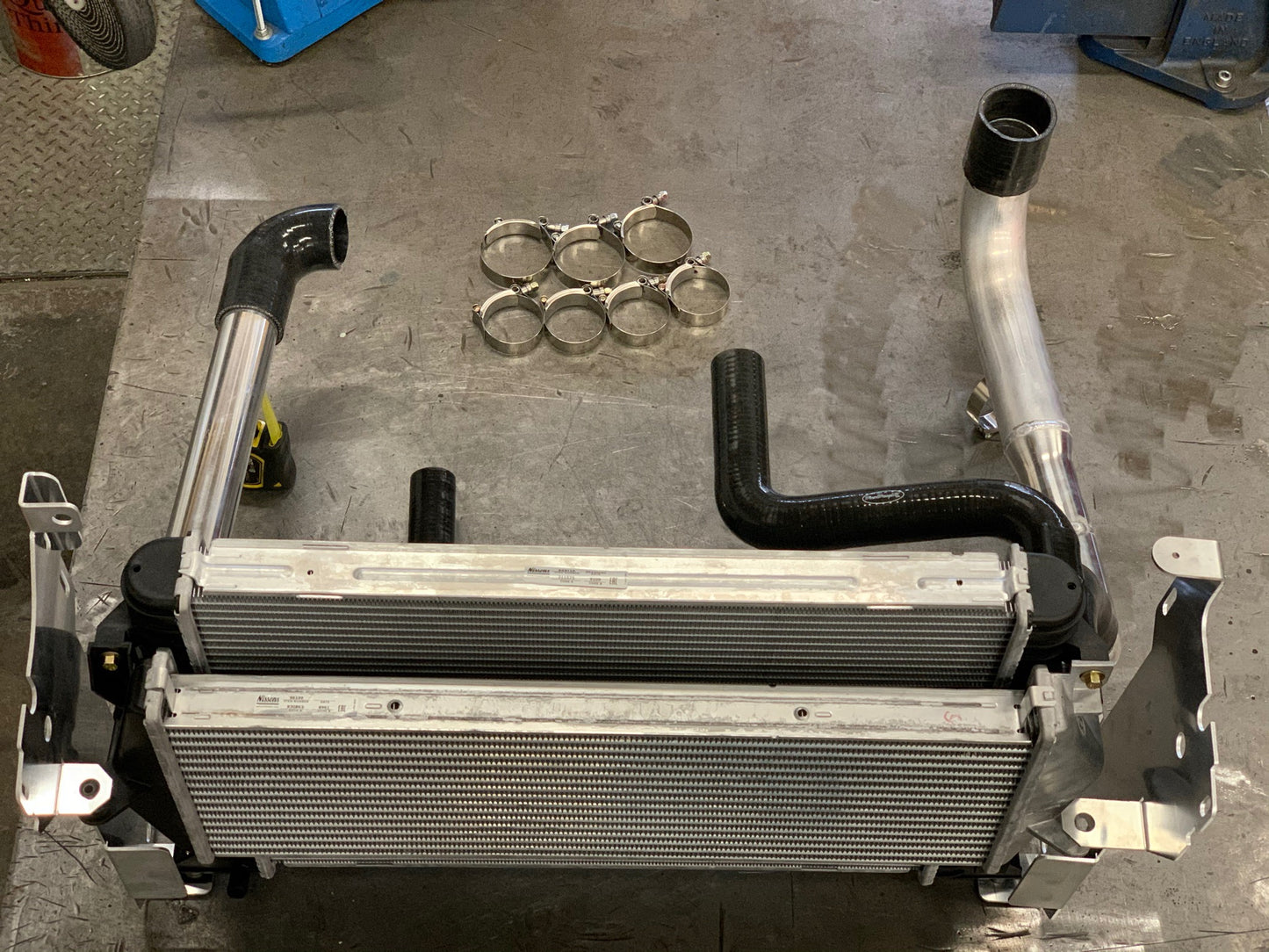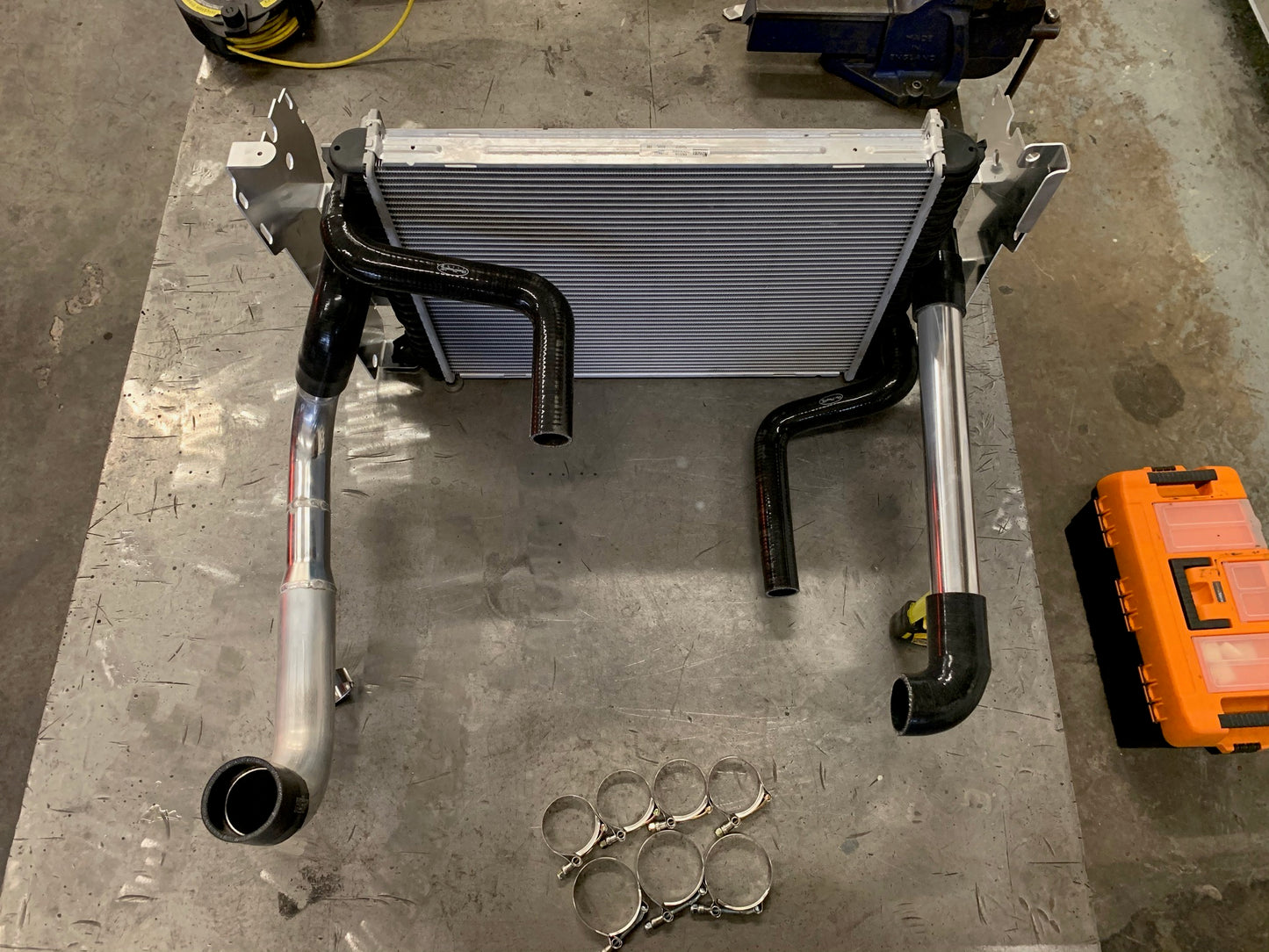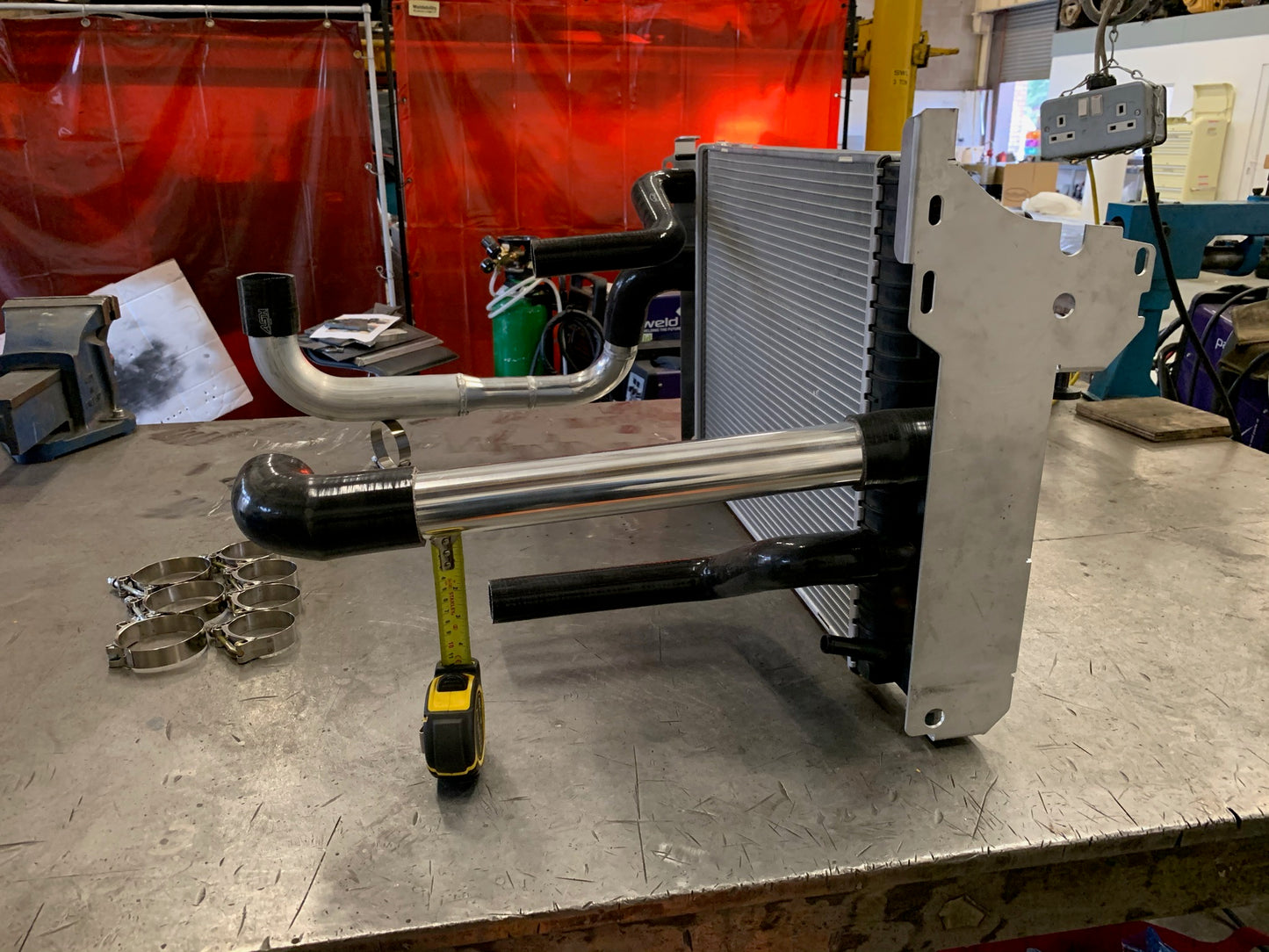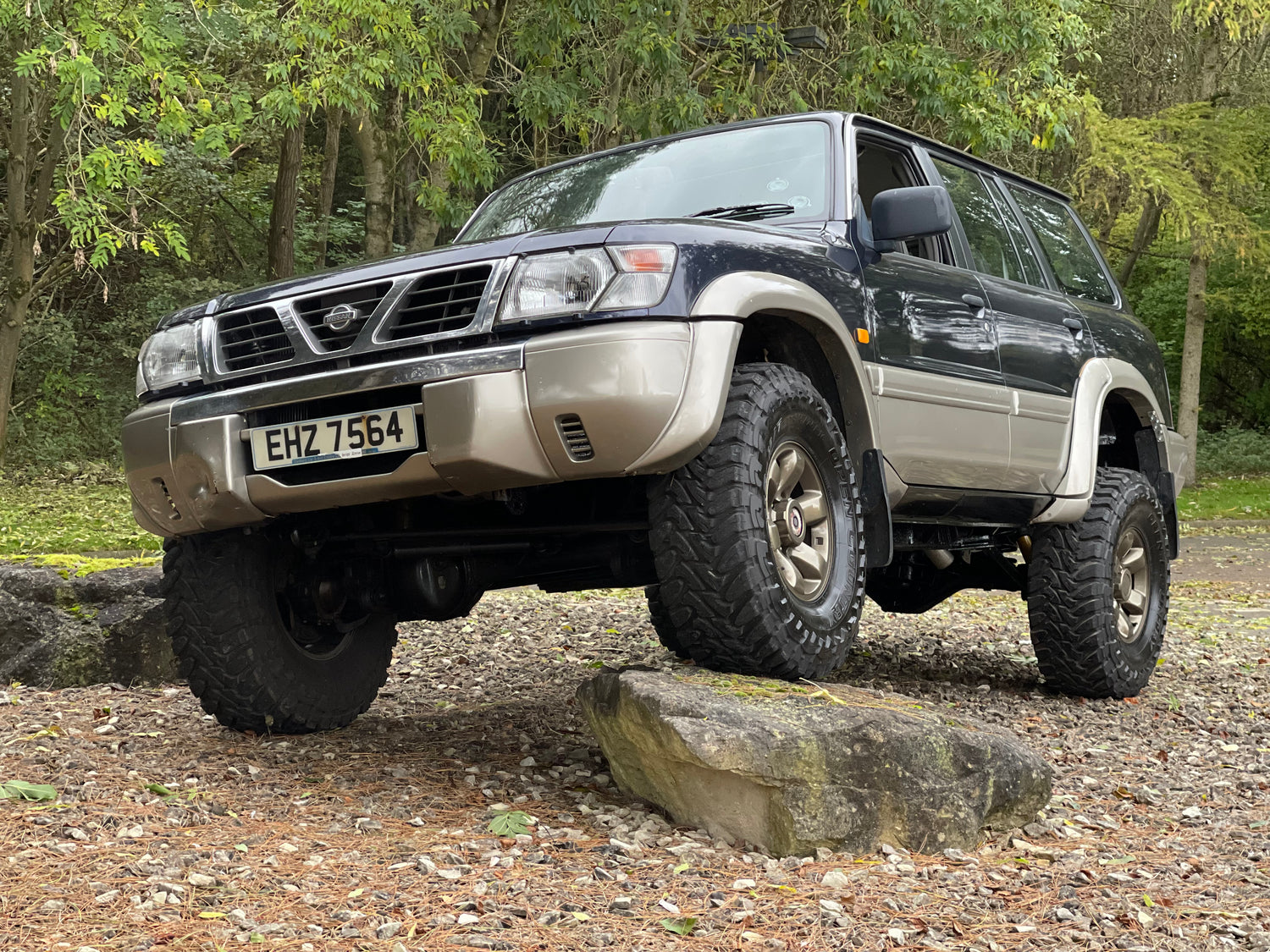 OM606 Nissan Patrol Giveaway.....
Why not add a T-Shirt to your order to gain entry to our competetion to win our very own custom build OM606 500bhp Nissan Patrol as seen on YouTube.....1 Shirt = 1 ticket
Big Boys Tee