Regular price
£2,500.00 GBP
Regular price
Sale price
£2,500.00 GBP
Unit price
per
Sale
Currently out of stock.

This is our M57 T3 Billet Exhaust Manifold. This manifold will fit in both E60 and E90 engine bay 325d, 330d, 335d, 525d, 530d, 535d. It is extremely compact whilst high flowing, as proven with our Mercedes versions these manifolds help to maintain valuable gas temperatures helping to spool larger turbos faster and produce more power. The design of this manifold will allow even 4 inch downpipe fitment!!
We custom build these manifolds to your order so please note there will be a waiting time for production.
Construction
The only billet manifold on the market that has only 2 parts (less welded construction)
Tig Welded
CNC machined from 2 high strength steel billets
Dowel aligned for excellent port match
Engraved with production number and date of manufacture
Wastegate Port
Features and Benefits
Compact design
Superior port flow due to CNC radius that we can control unlike a fixed bend
2 x EGT or EGP ports for sensors (one for each scroll)
The only billet manifold on the market that has only 2 parts (less welded section)
Integrated wastegated flange with internal tongue to divide gases closer to w/gate valve (this saves space by reducing the need for twin wastegates)
Thanks to Tyler and Austin at Baltimore Motor Works (USA) for helping to test fit the plastic printed prototype we designed and suggesting a small change to allow for the fitment of one our Quick Spool Valves. You can contact these guys on Facebook, they may be making a down pipe available for this setup.
Share
View full details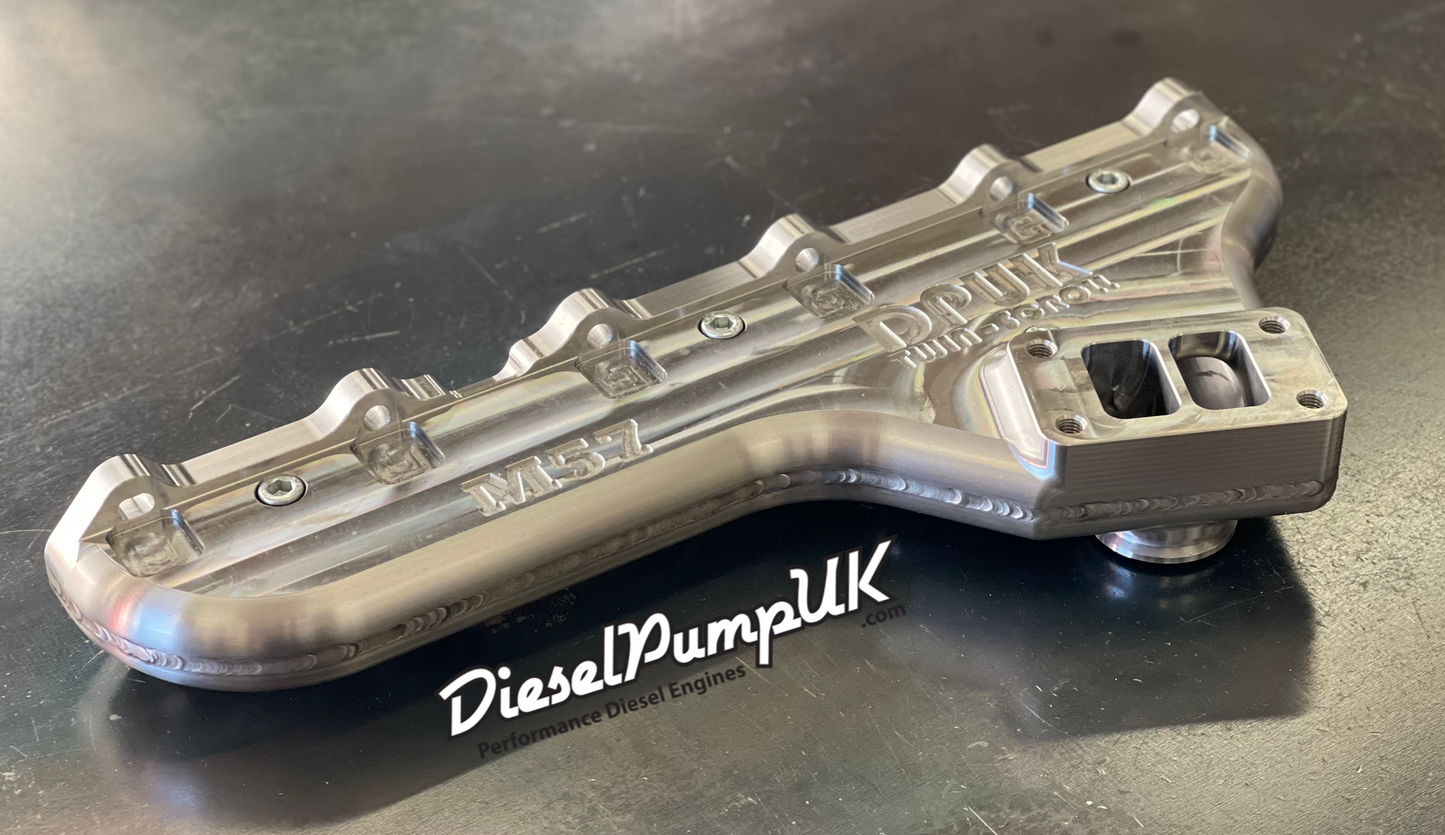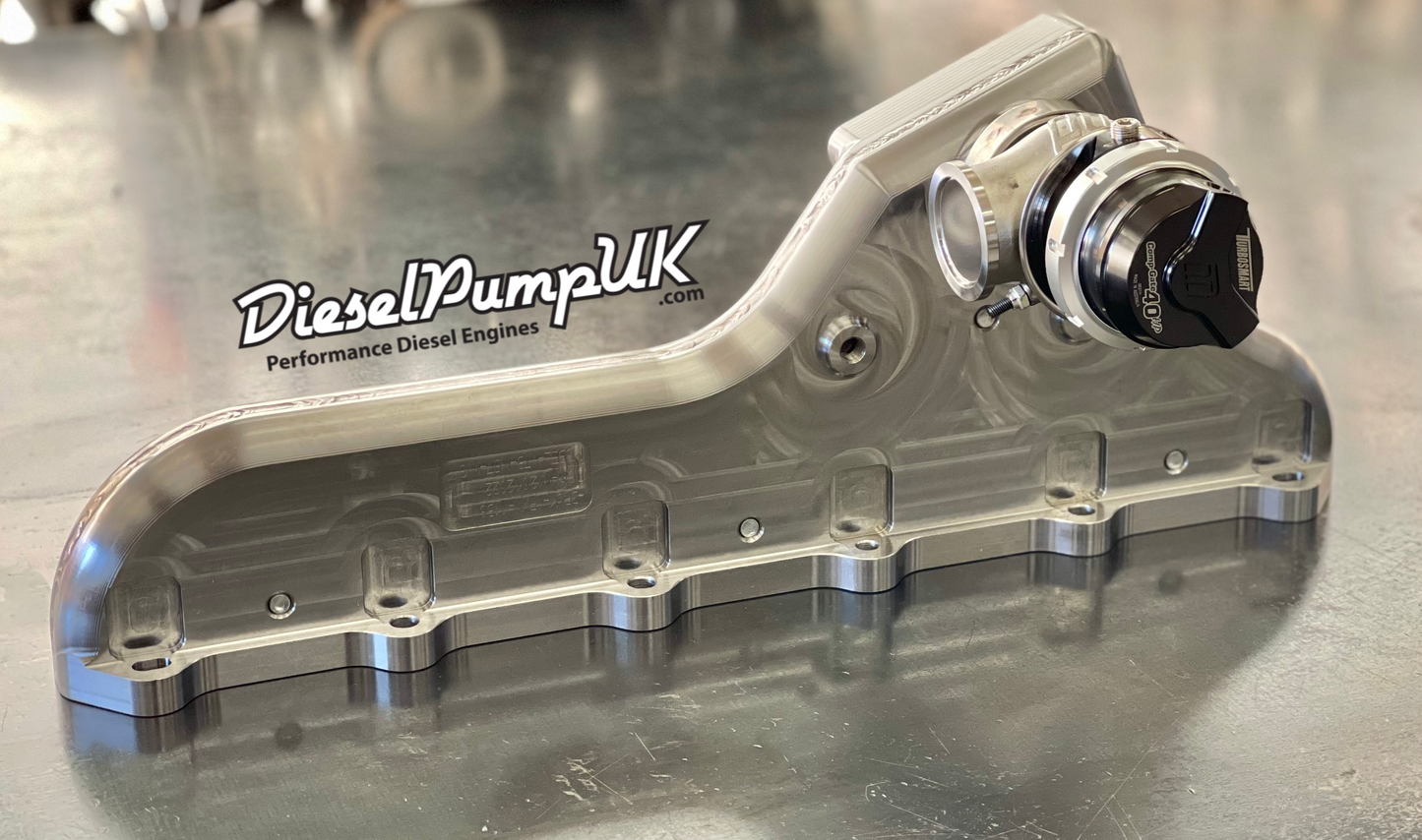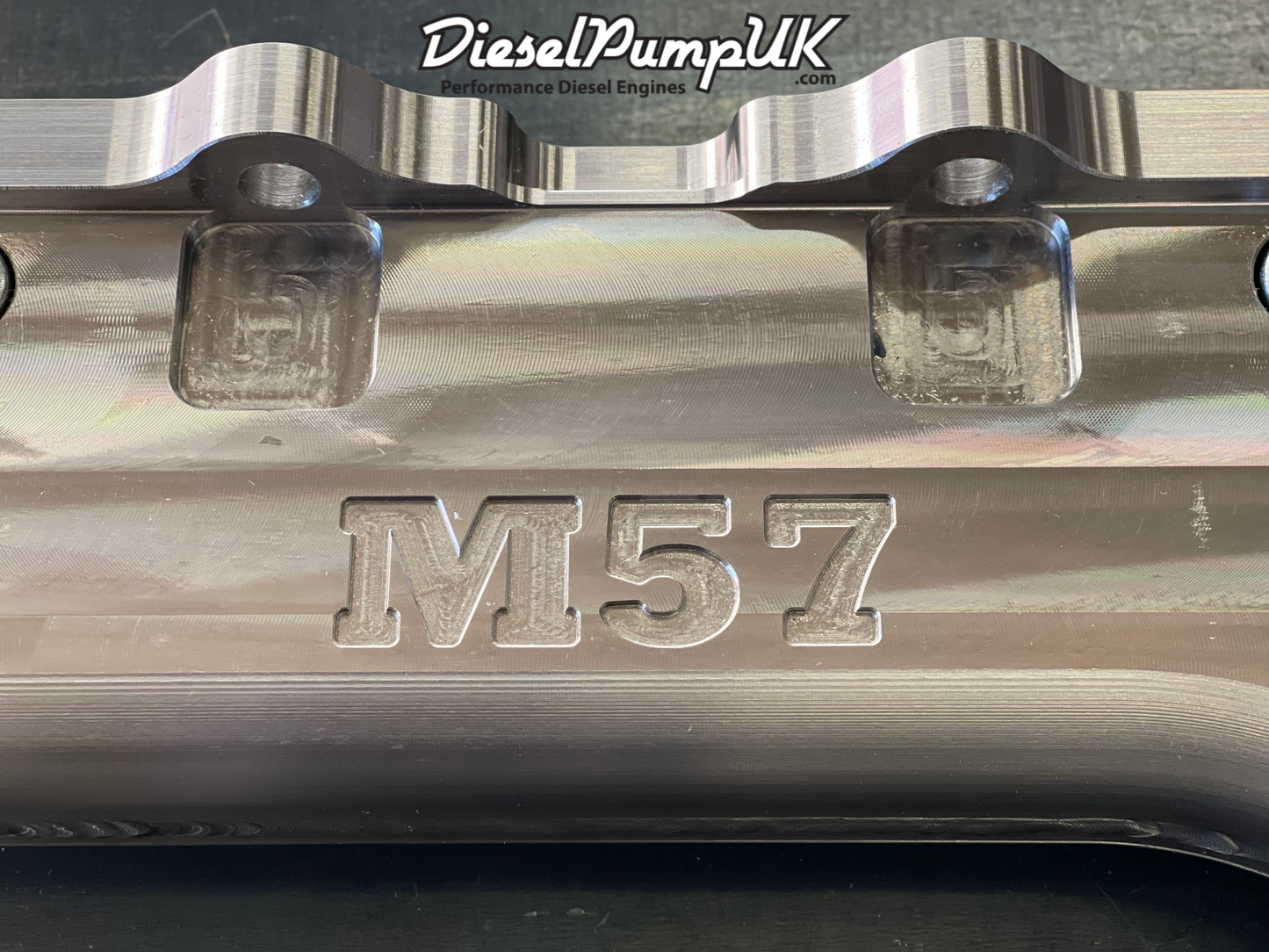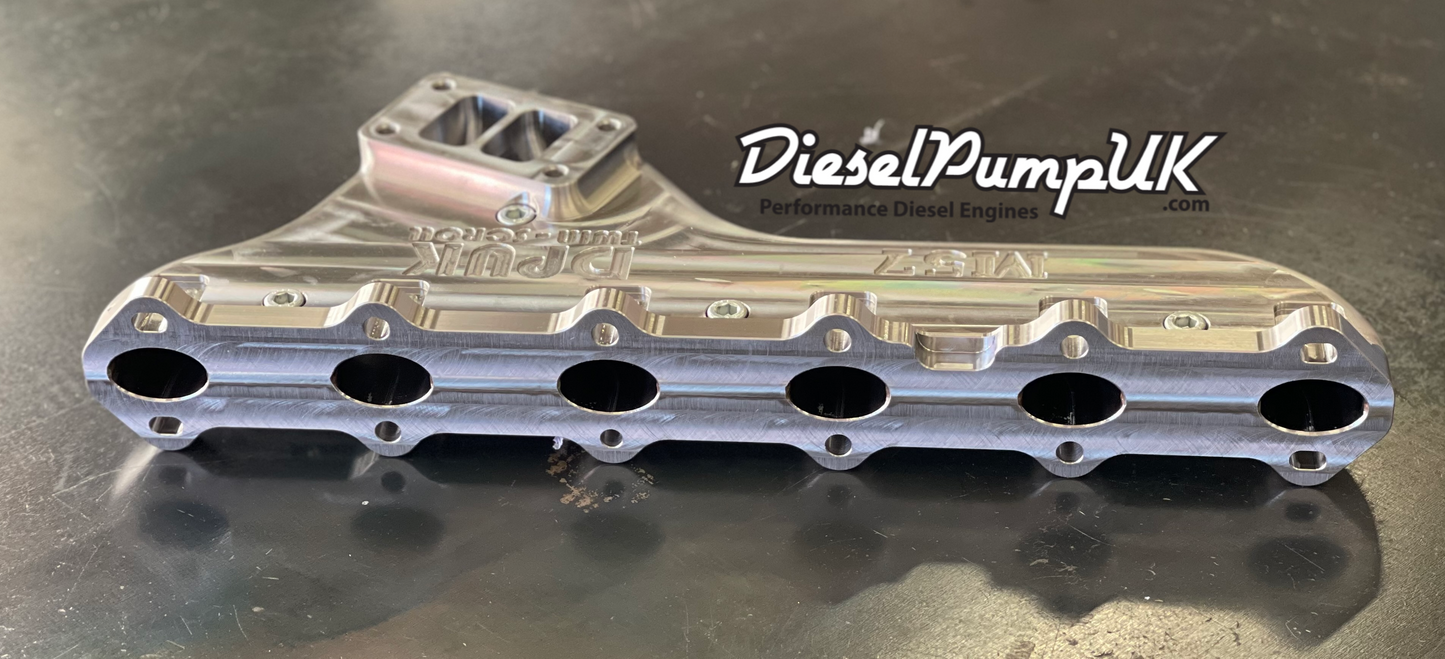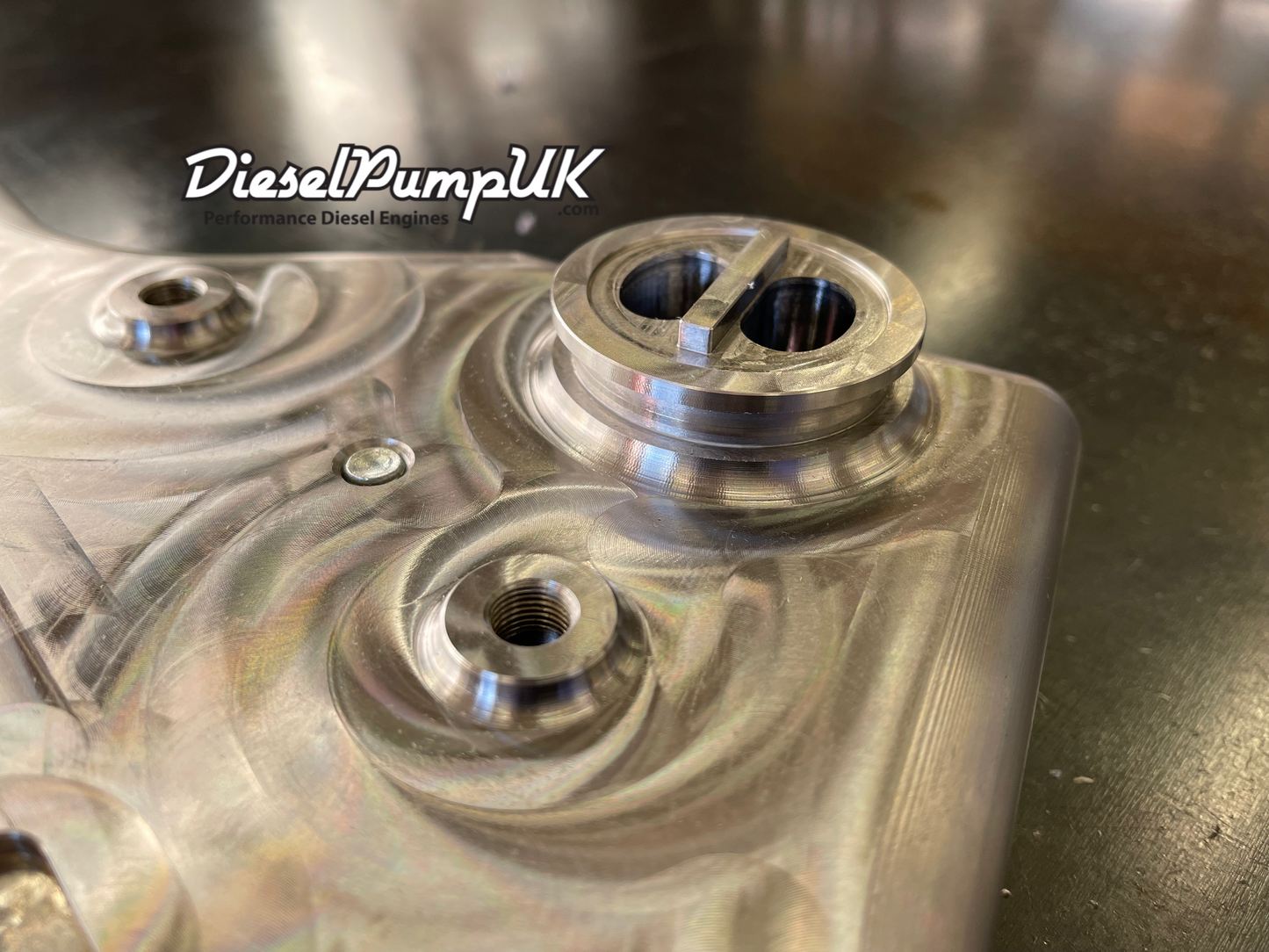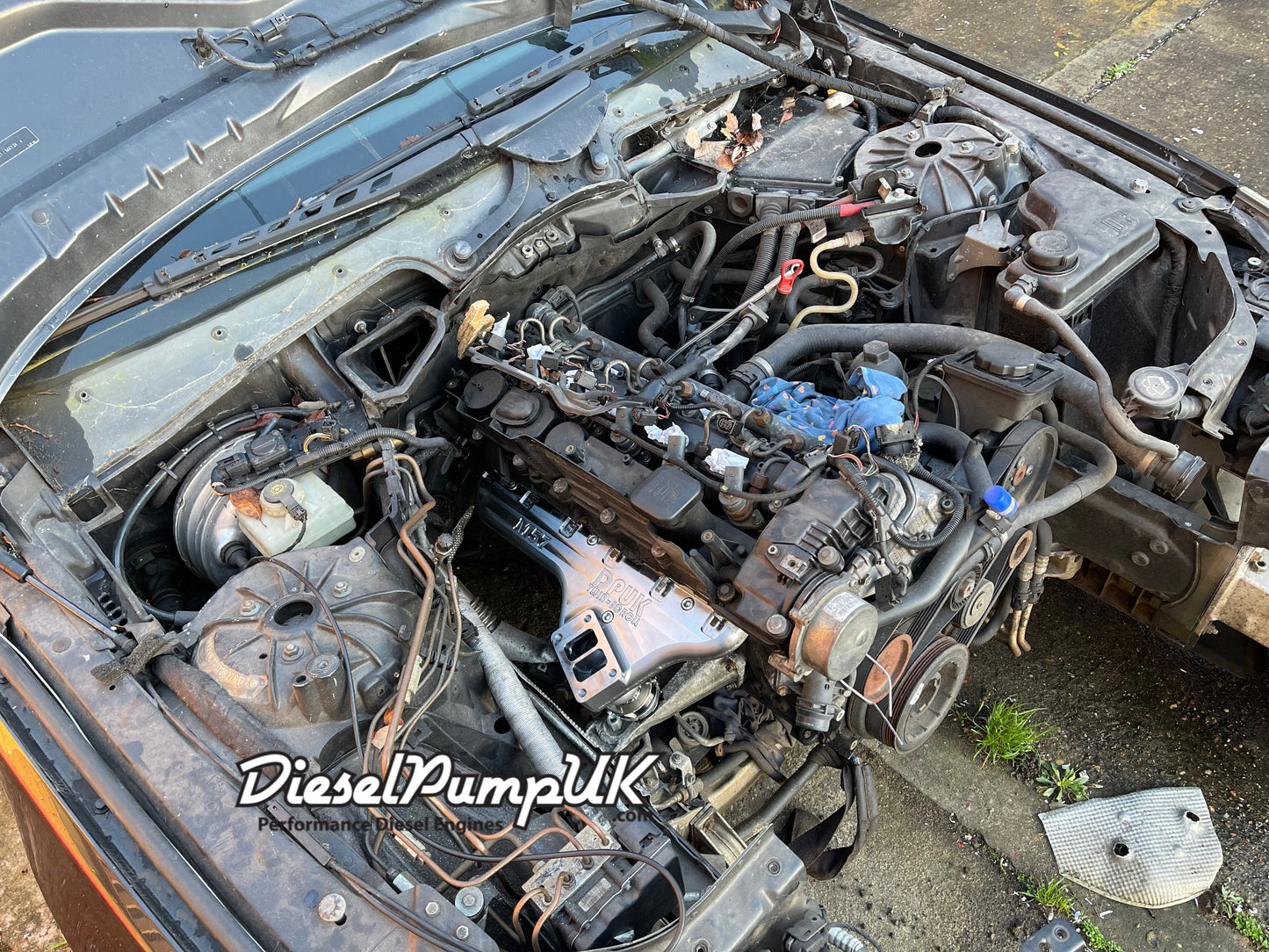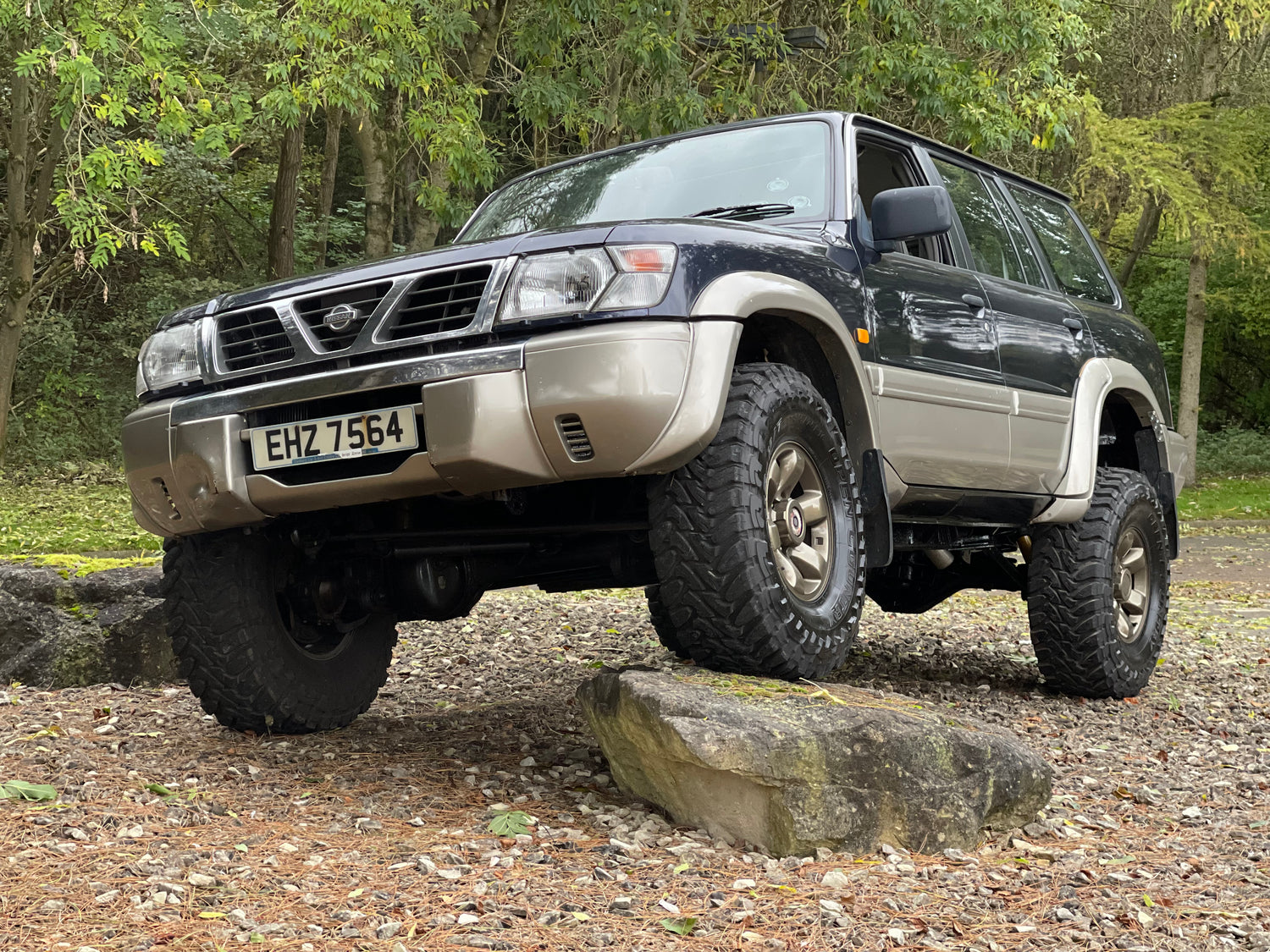 OM606 Nissan Patrol Giveaway.....
Why not add a T-Shirt to your order to gain entry to our competetion to win our very own custom build OM606 500bhp Nissan Patrol as seen on YouTube.....1 Shirt = 1 ticket
Big Boys Tee