Regular price
£950.00 GBP
Regular price
Sale price
£950.00 GBP
Unit price
per
Sale
We have tested this kit to 600+ bhp. It does not require any 'snatchy' paddle disks this uses an organic sprung drive plate and one of the most heavy duty clutch covers on the market.
Short Shaft Version – This fits all Mercedes 6 speed transmissions that have a similar bellhousing pattern to the OM601/2/3/4/5/6. This would include gearbox's found in W203, W204 and W211. This also fits some late model 5 speed transmissions.
Long Shaft Version – The fits all early Mercedes 5 speed transmissions that have a crank shaft mounted spigot bearing. This would include W460, W461, W463, W201 and W124. (some late model 5 speeds had the short shaft version so always check).
Kit Includes:
Billet Steel Flywheel (with hardened ring gear if selected)
Spigot Bearing (for the short shaft version)
Organic Sprung Drive Plate
Sachs Performance Pressure Plate
Bolt Kit
If you are not sure which transmission you have, simply place a flat piece of steel across your gearbox bellhousing if the shaft sticks out beyond the bellhousing then it is a long shaft version. If the shaft does not reach the straight edge and ends inside the bellhousing, then it is a short shaft version (also known as 6 speed).
If you have your original OM606 turbo ring gear then you can opt for the version that uses this. This is especially useful for EDC pump users that need to retain their stock trigger ring pickup.
Share
View full details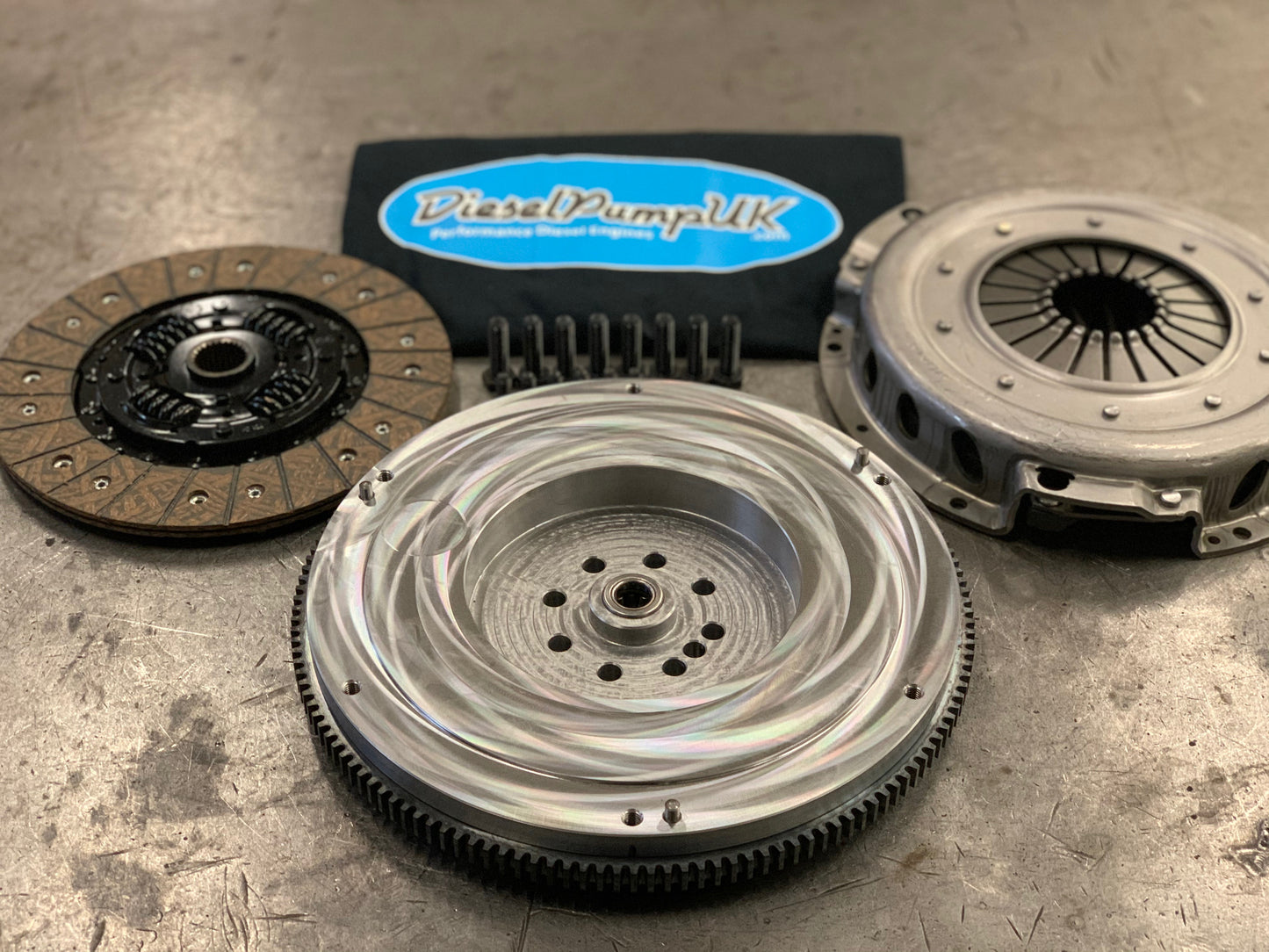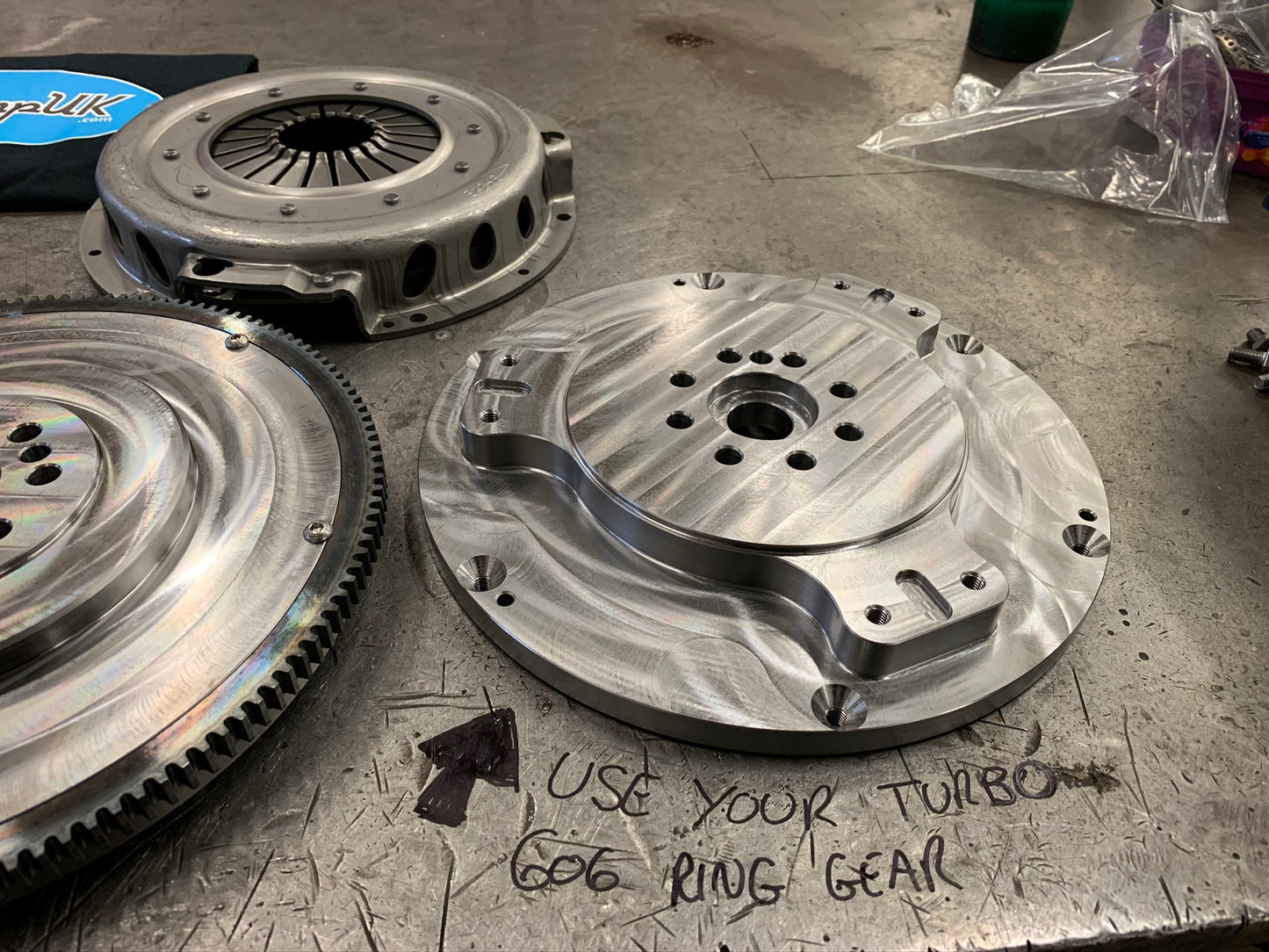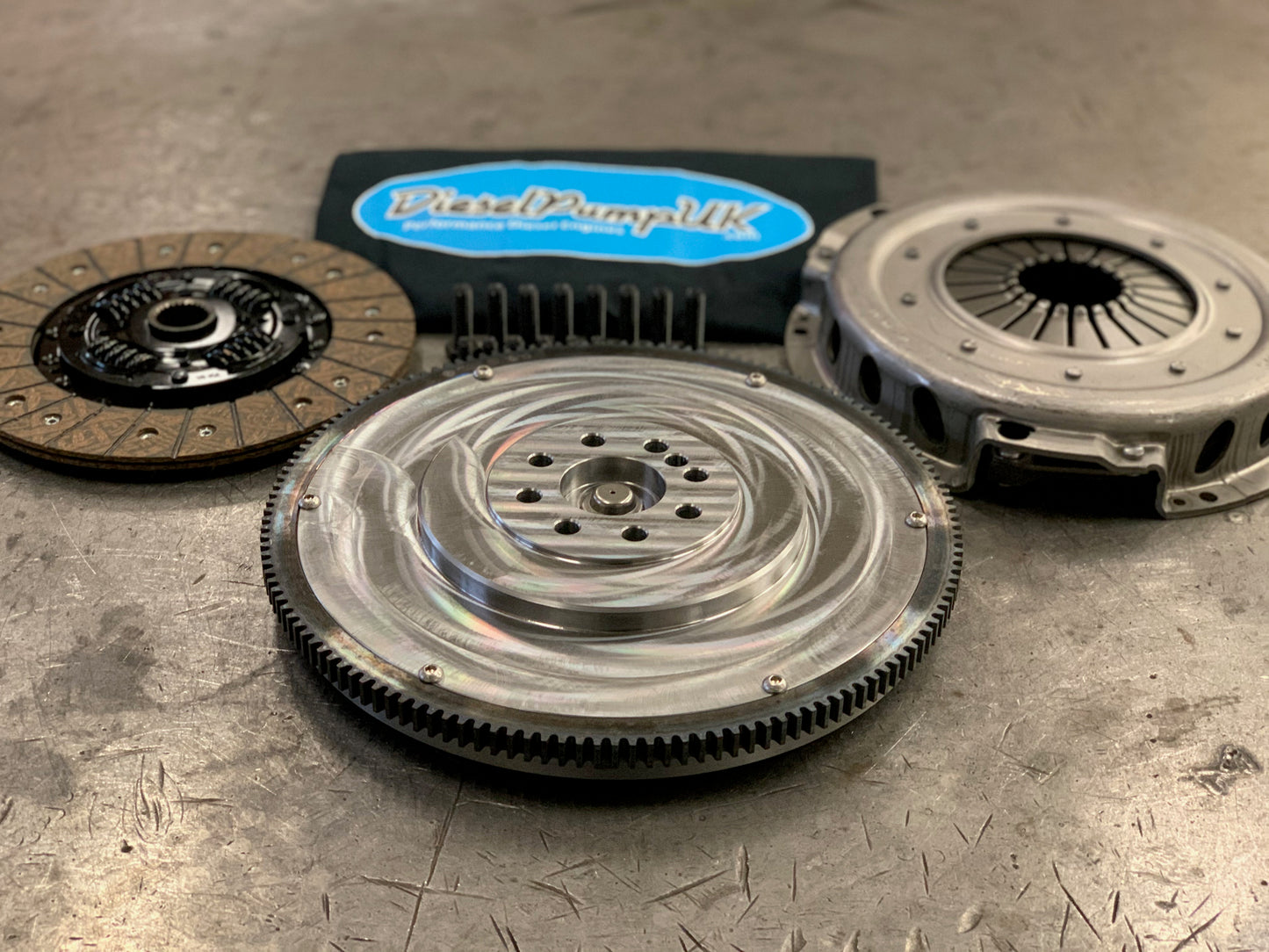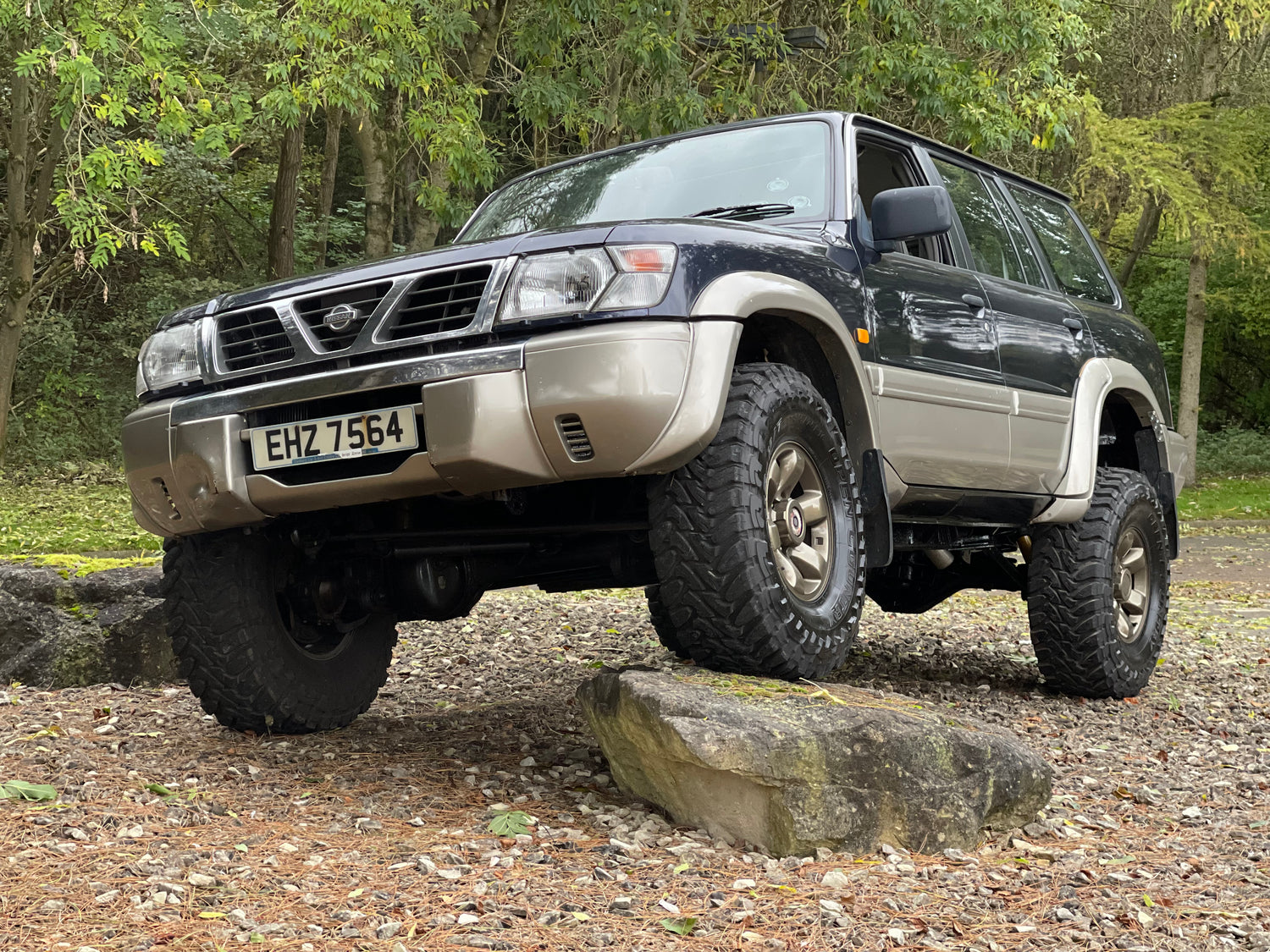 OM606 Nissan Patrol Giveaway.....
Why not add a T-Shirt to your order to gain entry to our competetion to win our very own custom build OM606 500bhp Nissan Patrol as seen on YouTube.....1 Shirt = 1 ticket
Big Boys Tee