Regular price
£2,350.00 GBP
Regular price
Sale price
£2,350.00 GBP
Unit price
per
Sale
This is the most aggressive turbo kit available on the market for the OM606.
This uses a custom billet Borgwarner turbocharger spooling as early as 2,400 rpm (max useable power range 6000rpm) and delivering up to 600 lbft and 400+ bhp (at only 2 bar boost). Extremely fast responding turbo perfect for use in drifting applications or track use and comes with our NEW STAINLESS MANIFOLD.
The kit comes with a Turbosmart 40mm HP Wastegate which we would advise to be plumbed as a screamer pipe because it will allow better gas flow and sounds amazing!
Description
Custom S200 Billet TurboCharger 
Medium housing
Maximum boost 2.5bar
Turbosmart high pressure 40mm wastegate
Stainless Manifold
Oil feed and return lines
Gaskets And bolts – Turbo to Manifold

Recommend pump

400bhp – 7.7mm (can also be used with 8.5mm pump build)
Spool start 2400rpm
Due to supply issues we no longer send this kit with a 3.5″ Air Filter. If you would like to have a 4″ filter included in replacement please add this in the comments when your order is placed.
Share
View full details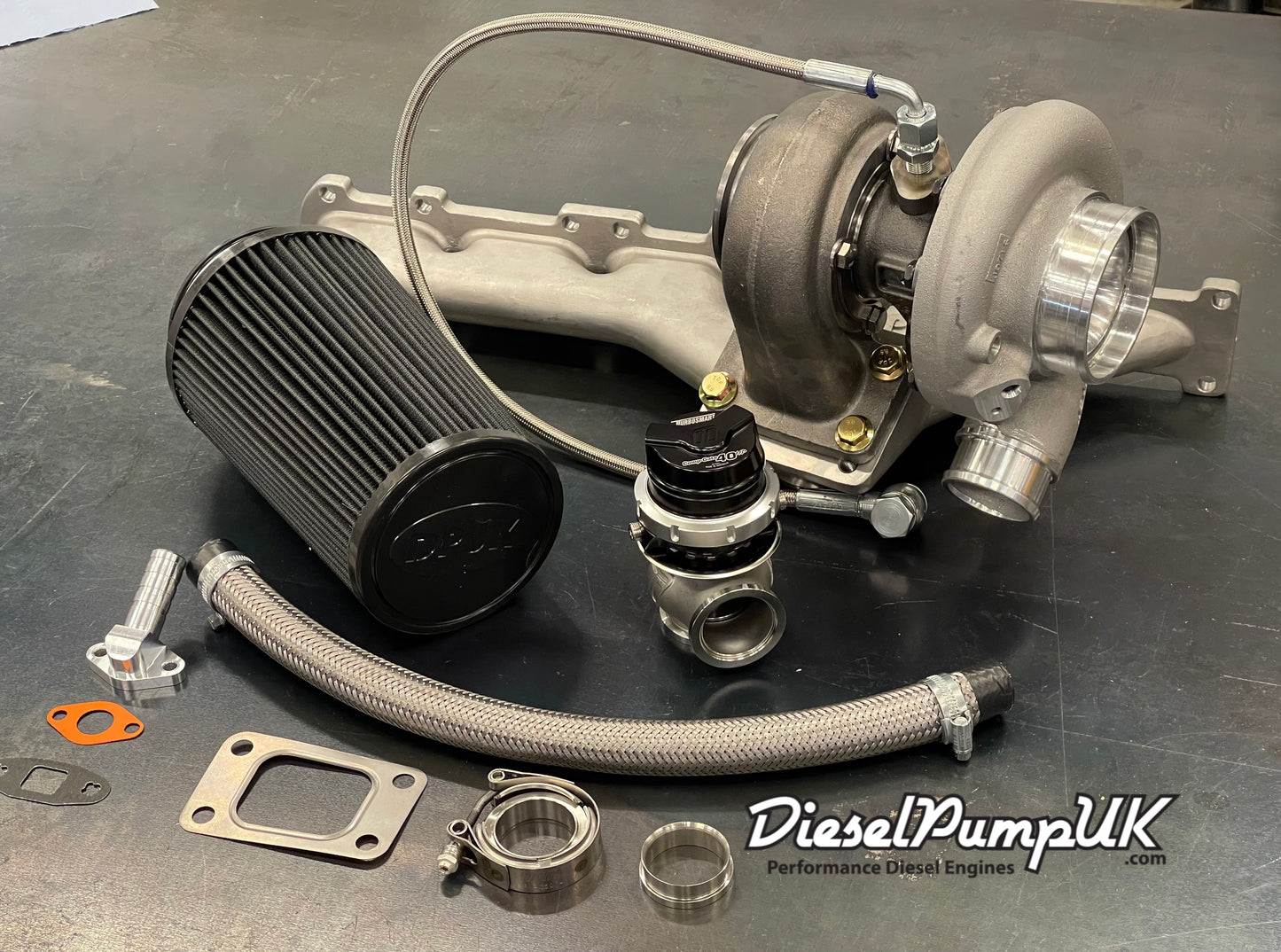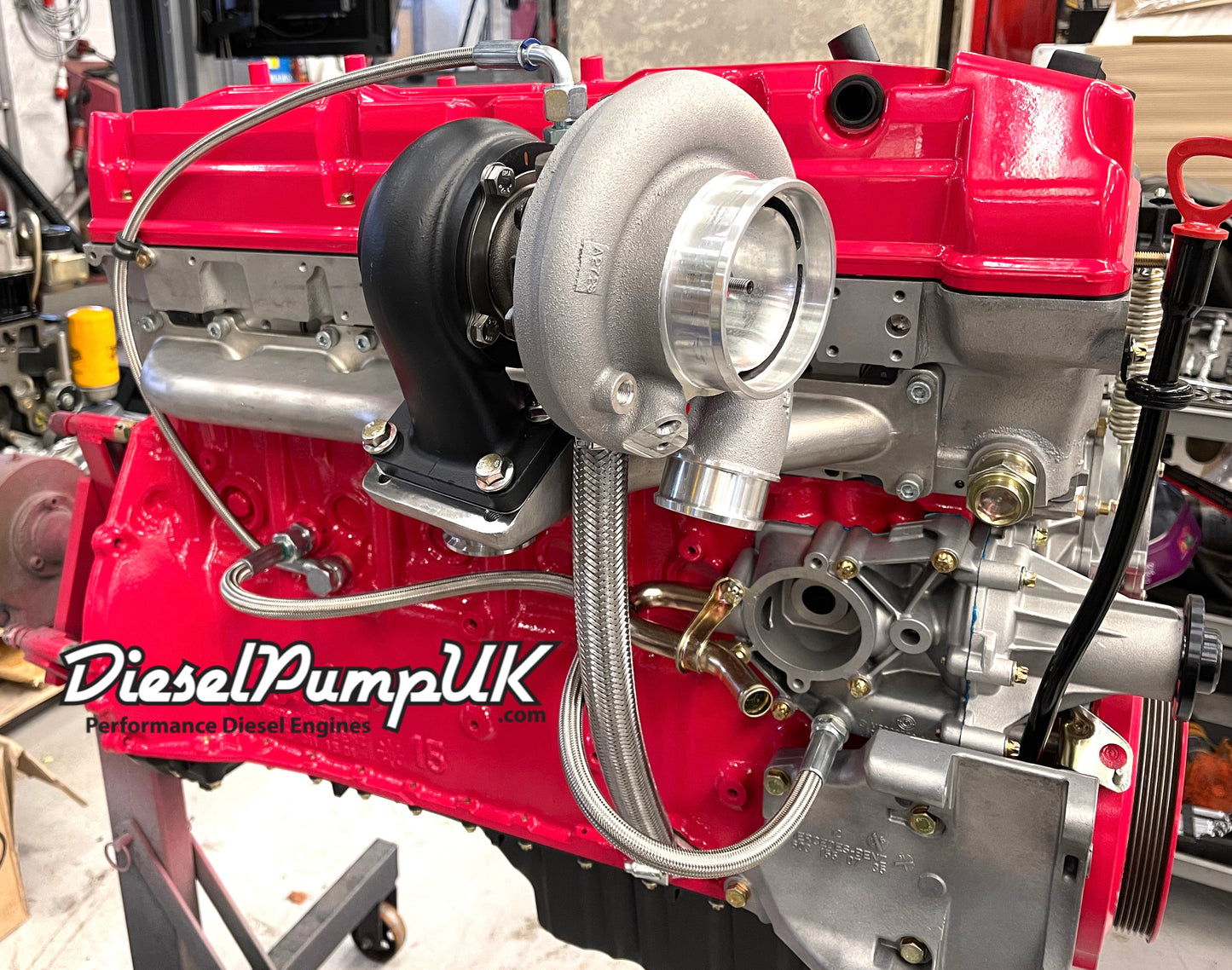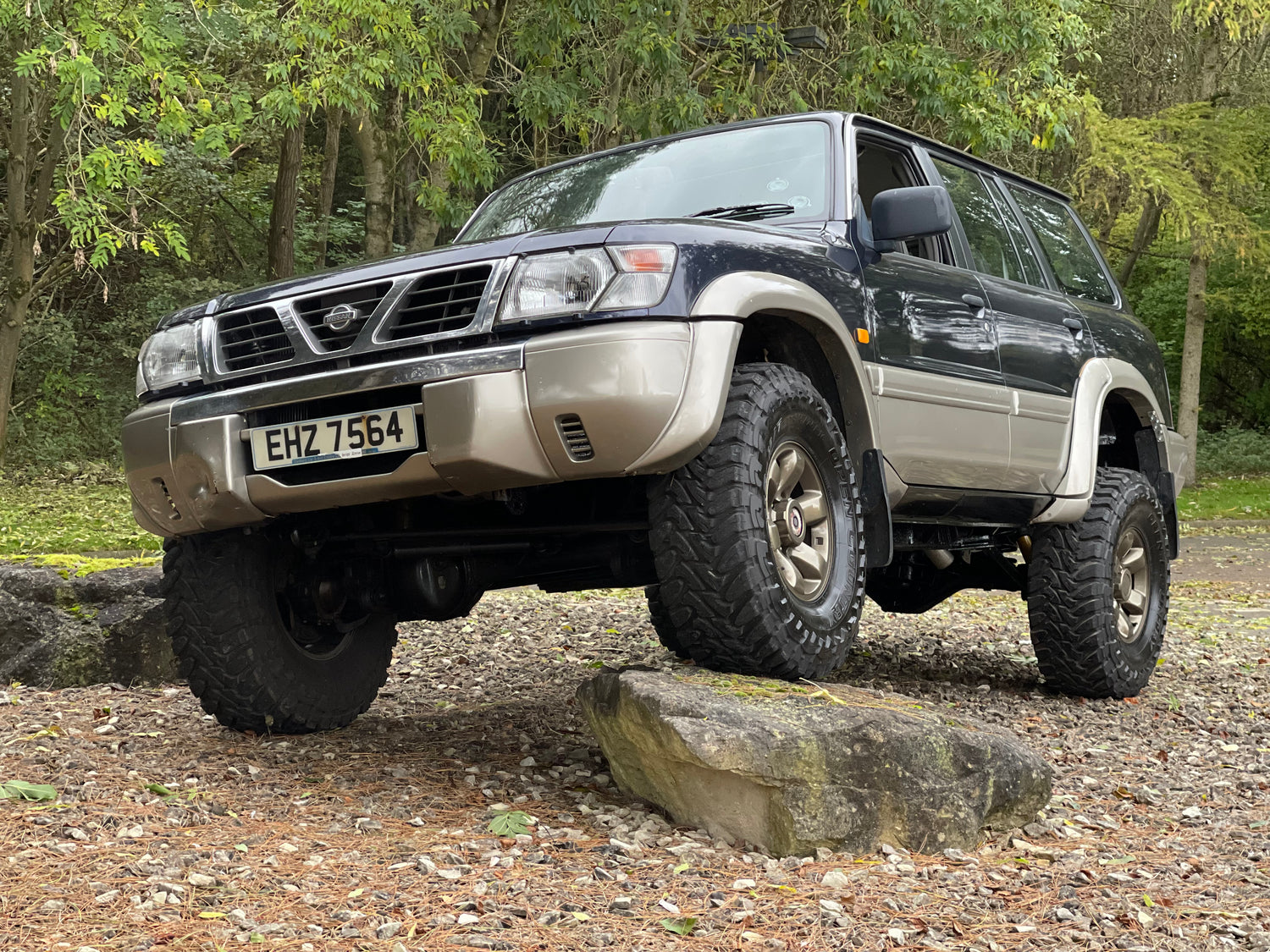 OM606 Nissan Patrol Giveaway.....
Why not add a T-Shirt to your order to gain entry to our competetion to win our very own custom build OM606 500bhp Nissan Patrol as seen on YouTube.....1 Shirt = 1 ticket
Big Boys Tee